1. Firebug
Firebug is a Firefox web development which will allow you as a user to peek inside the CSS, HTML, and Javascript of any website on the web browser. It gives a way to check out elements on an HTML page. You can tweak Javascript, CSS, or HTML on any live site. There are some diagnostic and debugging tools along with several plugin extensions to augment your Firebug plugin.
2. Hex to RGB Converter
321Webmaster is very reliable and easy to use.
First you should know what a hex code or RGB stay for. As you know - in computer language, everything is code and a particular code is used to get specific colors.
HEX – a hexadecimal value, is a mathematical equation used to tell a computer what color to use. When designing a web page, HTML code will use a hex value or RGB – which stays for (R)ed, (G)reen, and (B)lue. Each color has an assigned number between 0 and 255. However, in web design, code can be in either the hex code format or RGB, so it is quite useful to have a converter to get each of the values.
3. Colorzilla
Colorzilla is also a great Firefox add-on for picking up colors on websites.
This Firefox extension will save you the time to stare at colors or dig into the code to pick the Hex or RGB code, giving you color design tools like the Eyedropper, ColorPicker etc. It installs on the status bar to be easy to use. The information gives RGB and Hex code, along with other formats.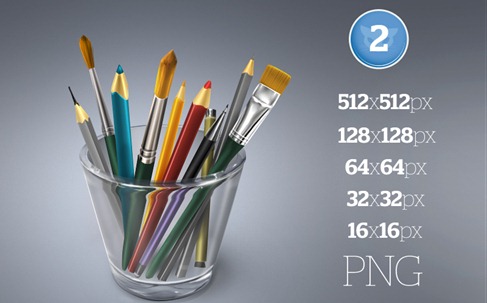 4. Colour Lovers
Colour Lovers does have plenty of ways to create patterns or your own palettes for background images, if you are looking for backgrounds or patterns to use on your website or Twitter page
The site is a place where users share patterns or palettes on the website. The site allows you to browse, create, and search themes, patterns, palettes, or colors. There are also design tools like ColorSchemer or Themeleon to help design page backgrounds.
5. Pingdom
If you want to test in advance how long it takes your site to load on a web browser - Pingdom can give you that answer …and that is an important question to ask yourself – as the statistics will show you how willing visitors are to wait for viewing your site. In reality, 20 seconds may not seem like a lot, but in the search engine world, this is an eternity.
Pingdom loads your full page, including all HTML objects such as images, CSS, etc. What it does is that it checks you website by testing how a page would actually load in a web browser. When the test is complete, you are able to view detailed various info and statistics about your website, including load time for different objects.
Add your comment
18 Comments